Avoca Malahide Castle
Avoca Hand Weavers Move In Fry Model Railway Move Out -Malahide Castle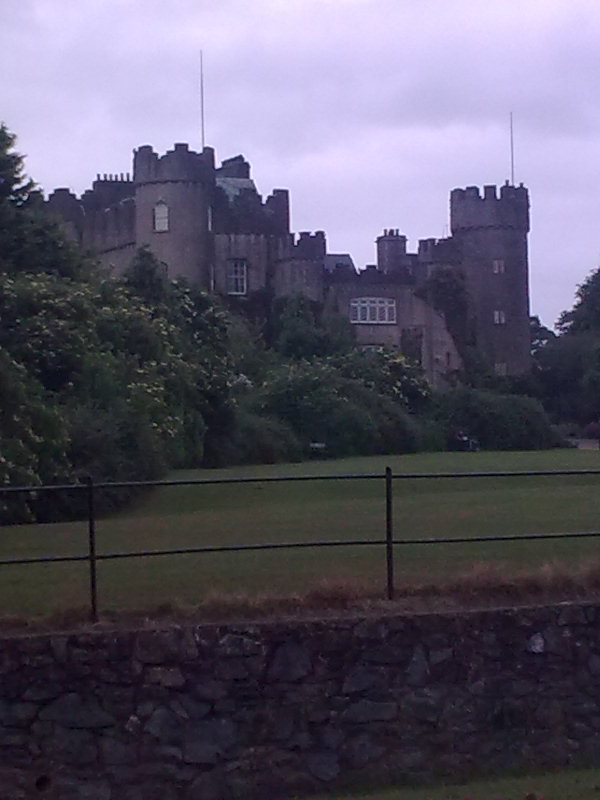 Avoca Hand weavers are to open a store in Malahide Castle in the same area of The Castle where The Fry Model Railway Museum is located at the moment. Avoca which are based in Avoca Co. Wicklow have several shops around Ireland. They produce hand made garments for ladies and gents along with bed coverings to name a few. The Fry Model Railway is being removed from The Castle to some other location which is still undecided. The Fry Railway has been located in Malahide for many years and has been one of the finest attractions for visitors to North County Dublin. Malahide Castle is owned by the Irish state and managed by Fingal County Council, it's the council's decision to remove the Model Railway from the castle and is part of the county council's plans to invest over three million euro in the restoration of Malahide Castle. The Fry Modle Railway will be a sad loss to Fingal and Avoca will benifit greatly from a prime position in the grounds of one of the most visited attractions in Fingal Co. Dublin.
Update March 2012
This former tourist attraction is now going to be housed by Dublin Bus in Bus Aras Dublin. There was recent donation by a local man of €1.5 million on the understanding that the model railway is left in Malahide. The money was to go to the refurbishing of Casino Marino. It now looks like this debate will go on, an on. The local council have now washed their hands on this one.
Update July 2012. The latest opening date for Avoca in The Castle is October 2012.
The shop is now open. It opened on the 15 October. The gardens around the castle are also opened to the public. The price to see the castle and gardens is €12.00. The cost of the whole project was €10.5 million which was paid for by The Irish Tax Payer with a contribution from the tourist board which is also funded by the state.