Up until 1967 there were four schools in Swords,
three primary and one secondary
The three National schools were The Boys National School
located on Seatown Road which only had three class
rooms. The Girls National School located on North Street
which also had three class rooms. The third school
was The Old Boro [Later Became A Pub]which was a Protestant school
and catered mainly for pupils with the Protestant faith.
At times of overcrowding in the two Catholic schools
some pupils were relocated to the Old Boro with
a Catholic teacher going with them.


Then in 1967 the new national school on The Chapel
Lane opened for the Catholic pupils of Swords.
This new premises catered for boys and girls
and had six classrooms for boys and six for girls.
Although the ethos of Colmcilles School was Catholic
some few Protestant children attended.
A problem arose when religious education was
being taught, the Protestant children had to leave
the classroom for a few hours a week.
The children would be sent to the headmaster's
office and would sit there until the religious
studies was over.


During the late 1970's additional classrooms
were added to Colmcills to cater for the
influx of new arrivals to the Town Of Swords
and the surrounding area. A building boom
of new houses during the 1970's and early 80's put
more pressure on the school system and a new
school was opened in Brackenstown called
St. Cronan's National School which catered
for the new astates of St. Cronans, Abbeylea
Rathbeale and Moortown.


After St. Cronans school came Rivervally school.
Rivervalley housing estate was started in the early 70's
but it was much later until a school was built.
Rivervally housing estate was not completed
until the early 1990's at which time another
new school opened in the area , Loretta Girls School
which started out being run by Nuns. Loretta is
a secondary school.


It was in 1967's a new secondary
school opened , Coláiste Choilm CBS on The Forrest Road
on a site which was formally used by Atkins Farm Machinery
who made combine harvesters. Coláiste Choilm is a Catholic
school which is run by the Christian Brothers.


With overcrowding in Fingal Community Collage which at the
time was just called ''Swords Tech'' another secondary school
opened at Castlefarm, St. Finnians Community Collage on
Jugback Lane. Fingal school sent half of their pupils over to the
new school at Castlefarm. St. Finnians started of with just prefabs
as classrooms. It wasn't until many years later that a permanent
school was built.

A second building boom then took place in the 1990's and continued
until 2008. More demand was placed on the existing classrooms
and pupil teacher ratio grow. Around this time a new form of education
emerged into Irish socity, ''Educate Together'' ,
Educate Together has no Christian ethos, be it Protestant or Catholic.
No religion is thought in these schools. If a child is to make their
first Holy Communion they must attend religious studies outside
school grounds. There are Educate Together schools located in
Applewood and Holywell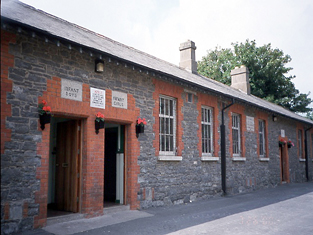 North Street Boys And Girls School
Saint Colmcilles National School
Holy FAMILY National School River Valley
St. CRONAN'S N.S BRACKENSTOWN Dublin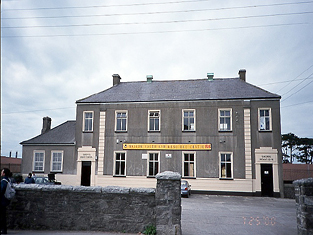 Boys School Seatown Lane
Detached six-bay two-storey former school, c.1865, with recessed end bays. Two-bay single-storey wing to left, c.1890.
To register a pupil in a secondary school.
Generally a form will be sent to all primary schools when the child reaches 5th class. The registry forms are send by the secondary schools in the town. There are a few exceptions, example - The Christian Brothers require a pupil to register for their school when the child starts primary. This is because of the high demand for places.
St Cronan's Junior National School's new school extension was
officially opened for Children on 24th March 2006. This extension
cost1.7m and added substantially to the accommodation in the school.
Since 2006 the following works have been completed in the school.
• Roof replaced and insulated - cost almost €500,000.
• Bathrooms - All internal bathrooms replaced and water
conservation measures included approximately, €220,000.
• Double Glazed Doors and Windows have been installed at a cost of €240,000.
• The electrics have beer completely replaced at a cost of 100,000 approx.
• Walls around the entire building have been insulated.
• Financial support was also received for the setting up of
2 classes catering for children with Autism.
€100,000 approx. has been invested in the I.C.T. in the school.