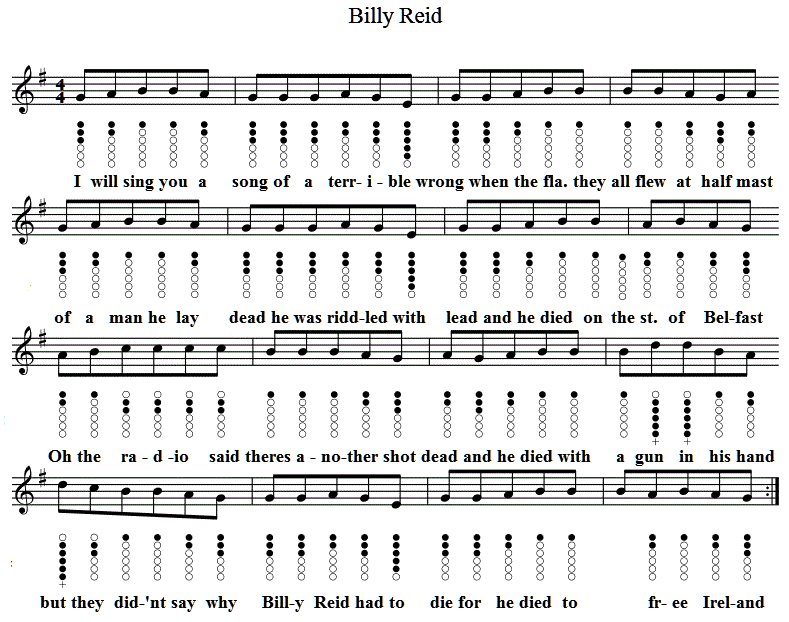 Here's the letter notes for the music above. The high notes are the lower case letters.
GABBAGGGAGEG GABBBBAGA
GABBAGGGAGEG GABBABAG
ABccccBBBAGA GABBBddBA
dcBBAGGGAGEG GABBBABAG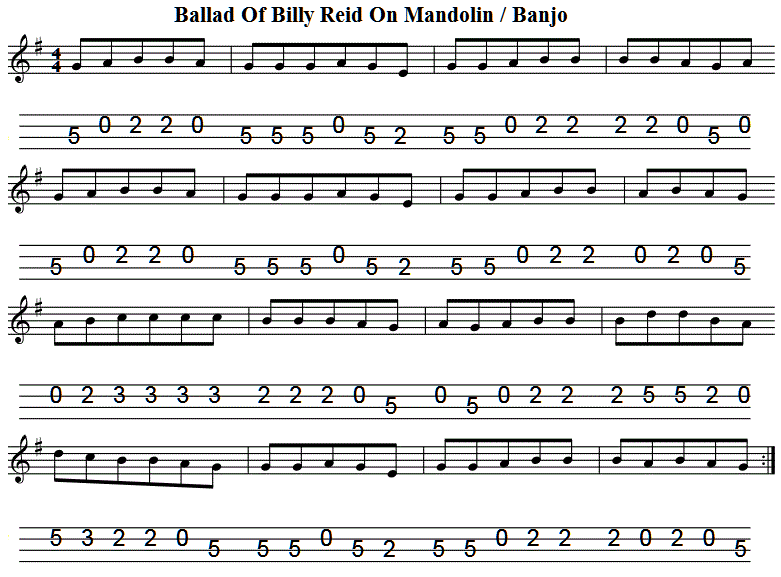 The above youtube version is by Jean-Baptiste Meynard. His first version is on the C Whistle and the second version on a D. The video is slightly different than the notes I have above the video. There's not much in the difference though. Play it your own way. These videos are here to help you learn the melody on the whistle.
Billy Reid :
E F# F# F# E D E D B D E F# F# F# E D E E F# E D D E D B D E F# F# E D E D
Chorus : E F# G A G F# E D E F# G E D E E F# E D D E D B D E F# F# E D E D