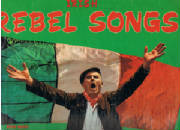 The Wolfe Tones Song Lyrics And Guitar Chords.
These are the songs that have been written by The Wolfe Tones or are associated with the group. There are other songs on other sections of the site that have also been recorded by The Wolfe Tones but have been recorded by other bands as well. For example The Merry Ploughboy has been covered by The Dubliners, Johnny McEvoy and others, so you will find plenty more lyrics and tablature that have been recorded by The Wolfe Tones in the A-Z section. Most of the lyrics here are by Brian Warfield who is the main songwriter of the group and also plays 5 string banjo and sings, Tommy Byrne plays acoustic guitar and sings the big powerful ballads, while Noel Nagle also sings and plays tin and low whistles. more information on the Wolfe Tones at the following links on the right.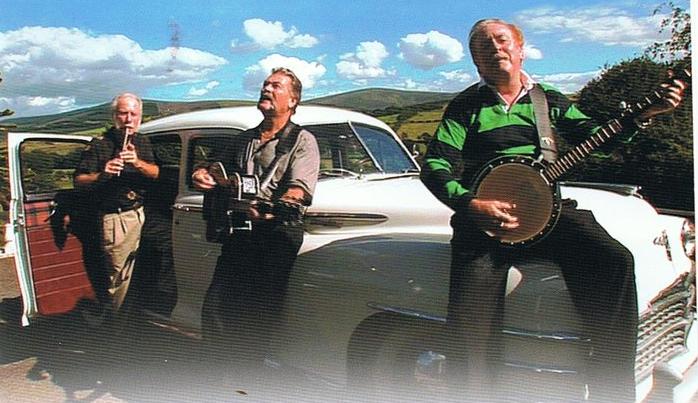 Padraic Pearse

O'Donavan

Traditional

B.Warfield

B.Warfield

Brian Warfield

Brian Warfield

Harry Clifton

Brian Warfield

Brian Warfield

Liam Reilly

Sean Costello

Peadar Kearney

Thomas Davis

Agge Cutler

Brian Warfield

B.Warfield

B.Warfield

Traditional

Unknown writer

Traditional/Arr. Wolfe Tones

Trad.

The Wolfe Tones

B.Warfield



Tommy Byrne Guitar Player Wolfe Tones

The latest news is that I am currently writing songs and working on a new CD which we hope to have in time for Christmas! We will be giving all our members the opportunity to get it before general release. It will be a special version of it just for you, more about that in the next newsletter. The new C.D. is now on sale, the title is Child Of Destiny, the tracks included are - Swing A Banker, The Cliffs Of Moher, Hibernia, Child Of Destiny, Uncle Nobby Steamboat, Siobhan, Anne Devlin, Moonbeam, The Celtic People, My Green Valleys, John O'Brien, Champion Of Champions, The Merman, The First Of May, Big Brother, Who Fears To Speak Of 89, and Admiral William Brown.

We are also working on a documentary, see the promo of it below Copies of this will only be available through the website so make sure all your friends join up and get this exclusive DVD.

No Airplay For The Wolfe Tones

I am appalled at the lack of Irish content on Irish radio. I have done many interviews over the recent times and could not believe that, first of all, they had no Wolfe Tones music in their database or at best maybe 1 or 2.

The DJ's have none or little choice in what music is played or in the content of his/her show, even on local radio. For instance I gave an interview lately and they played Michael Jackson as a musical introduction and I was played out by the Spice Girls! This is Irish Radio, its crazy, like Jackson's 'Man in the Mirror', it reflects him, radio should reflect the Irish music scene and Irish content. It should be made compulsory as part of their licence agreement to have at least 50% Irish content in each show. Many other countries have a similar policy, Canada for example, living beside a powerful nation with a very influential musical industry have a similar one to this, 60% I think. Why shouldn't we? Thousands of jobs would be created in the Irish musical industry in recording studios, for song writers, Musicians, road crews and technicians.

We are a great musical nation but there is a policy on our airwaves that favours imported music over that which is locally produced. Now this puts Irish talent at a disadvantage, I object to the fact that they get more exposure than Irish local acts who are equally as good and in most cases put on a better show or equally as good. Don't get me wrong, I welcome international acts to Ireland, we travel the world and get fair treatment in the many lands we have toured but so too do the indigenous acts. We shared the stage with many great performers in many places across the world including Siamsa and anyone who remembers them will vouch for the fact that the Wolfies could hold their own with the best of them.

Now let's work together to bring change to the airwaves, bombard them with requests for the Tones and let's see what happens, maybe, just maybe, they might change their policy, I hope it changes for our new CD ------Brian Warfield 2011

The above by Brian reminded me of something Tommy Makem said in his last interview, '"I'm very worried about how our culture is faring all over the country,' he said. "More and more our traditions are being downgraded and shoved under the table. In the past thirty years we have done to ourselves what the English government couldn't do in 800 years. We've hammered hell out of our culture."

Tommy was right, there are over 1,300 folk songs on this site, there's more chance of winning the lottery that any two of these songs getting played on our radio stations in a row.

If you have a story about The Wolfe Tones and want to share it, send it to me to be included with one of the songs. It can be about anything you like, maybe you met The Wolfe Tones or sang a song with the lads, it could be about how the group inspired you to sing and play rebel songs on guitar or banjo.

Here's a list of the R.T.E radio 1 programmes which play the odd Wolfe Tones songs. Maxi
Ronan Collins
John Creedon
Late Date
Failte Isteach
Ceili House
The Rolling Wave

If you know of a radio station that plays Wolfe Tones songs let me know the details to be published here, thanks.



Derek Warfield

Liam Reilly

Traditional

Unknown writer

Paddy McGuigan/The Barleycorn

Traditional/Ballad

Traditional

Brian Warfield

Brian Warfield

Brian Warfield

Dominic Behan

Brian Warfield

Song words only

Peadar Kearney

Liam Reilly

Brian Warfield

Traditional

T.D. O'Sullivan

O'Cathain/Warfield

Traditional / rebel

Brian Warfield

Brian Warfield

Sean McCarthy

Brian Warfield

Paddy McGuigan / The Barleycorn

B.Warfield

Brian Warfield

Traditional

Brian Warfield

Brian Warfield

The Impartial Police Force Included

Brian Warfield

Brian Warfield

unknown writer

Paddy McGuigan

Brian Warfield

Traditional / Wolfe Tones

Derek Warfield

B.Warfield

Eamonn Mac Thomáis - A Sense Of Freedom

I sat down in my best armchair and asked one of my youngfellas
to put on a few records. I think I heard him coursing
under his breath. ''Now Look It'' I said, when I was
a chisseller I had to keep winding the handle of the
Old Master's Voice type gramaphone all night long for
me ma. What's more I said, I had to change the needle
after each song. Now it's all automatic, a flick of
the switch and the E.S.B. does the winding and the needle
has more lives than a cat.


Well fair play to the yonngfella, he put the record on the stereo
and I sat back to listen to the Brace Wolfe Tones.
The whole Bakers Dozen of songs and music came flooding
back to me one after the other. I think this record
is one of the best, if no their very best.


The music is sweet and lively to make your feet tap
and the songs are sung with great gutso and love.
Among the thirteen songs there is a wide vairety to
suit every taste and ''The Flower Of Scotland'' you can nearly
smell. Here we have ''Planxty McGuire'' The Galtee Mountain Boy
Mick Collins and Let The People Sing and a host of other
songs. The ones my young lad liked best were Irish Eyes
The Piper, The Mairmaid with his fishy tail.


He said there was a right bit of a beat to the songs
Sargeant William Bailey and Admiral William Brown.
I must admit the songs Farewell To Dublin, Joe McDonnell
and The Good Ship Catalpa are my favourites, I'm a
sucker for Dublin Cobblestones, the sound of the magical
names like James Joyce, Molly Bloom, Bang Bang, Johnny
Fourty Coates and Zozimus nearly lifted me out of my
armchair.


I got the sudden urge to walk down Eccles Street in
the footsteps of Molly Bloom. Then I wanted to stand at Bridgefoot
Street Corner where I often stood and talked to
Johnny Forty Coates. Maybe I'll go down and kiss the
Sea Horses on Essex Bridge where Zozimus resited
and drop in for a visit to Clonturk House Drumcondra
where Bang Bang died, but sure I had to stay to listen
to the rest of the songs.


The Good Ship Catalpa reminds me of Bold Fenian Men and
Joe Clarke, Joe the hero of The Battle Of Mount Street Bridge.
in 1916 was the first man to make the name Catalpa a
household name in the year 1960. Joe published at his
own expence a booklet ''The Story Of The Catalpa''.
A few years later Joe presented The Catalpa Flag to
The National Museum.


Joe Clarke was our link with The Fenians. He was a
friend of Rossa, Devoy and Stephens who in turn were a
link to The Young Irelander's of 1848, that's what you
call ''Tradition''.
Whenever I think about Joe McDonnell, Bobby Sands, Patsy O'Hara
or the other seven men who died for Ireland on hunger strike
in the H Blocks I always bring a prayer now a song and the
words of Mickey Divine who also made the supreame sarcriface
.''There is nothing that any human being values more that life,
Every man clings to it with every ounce of strenght of his being
To willingly surrender it is acknowledged as the greatest sarcriface
and man can make.





Introduction To Album - Child Of Destiny

The title track was written as a plea to our future generations,
our children and our grandchildren, who are lost in a sea of sorrow,
despair and uncertainty. We have mortaaged their future and denied
them their past. We have wasted the precious resources in an excess of greed
and selfishness. We allow them to drown in misery and wastefulness,
in our rush to globalise we, the selfish generation have neglected many things
of great value that should be handed down to them but we cast to the oceans
of neglect and deliberately erased it from their education.


We present this collection of songs and stories that capture the moment,
songs of our time, stories of our past and warnings for the future.
This generation full of their own imporance have ungreatfully forgotten and
redculed our hero#s who gave everything they had for their people and
their country. We should honour them with pride, they gave their welth
their reputation and their lives for the land they loved. What better
example can we pass on to the young generation than the hero's of
our historic past.


We have undervalued our musical heritage including our great ballad tradition,
which for centuries was the only means in which the ordinary people gained
knowledge of their history or current events. The language and national spirit
and all that was good about Ireland has being rubbished andthrown into the
already poluted sea of waste and hardship. This is a generation asking to be saved
from greed and ignorance, asking for a chance to know their history, the true
story of their land and a fair deal for the future.
A Child Of Innis Fail, The Land Of Destiny

Brian Warfield Speaks Out



Brian Warfield Wolfe Tones

The Wolfe Tones have been asked by many of our fans on Facebook and Twitter to bring out a song to rally the Irish people and help them in their resolve to meet the difficult challenge ahead. 'A Nation Once Again' was suggested and I think it's a great idea. The problem is radio exposure, we need our stations to rally behind it too and they mostly have left behind the Irish ballad and The Wolfe Tones during the so called Celtic Tiger years in their rush to become global.

Many of the values held and built up by the Irish people over the years have been left behind and forgotten. A drug culture prospers and cocaine and dope replace the traditional pint in the pub. Laws were passed that criminalises people for having an evening dinner and a bottle of wine out with his wife and family while life has become cheap as drug gangs take over our streets. Rural Ireland is devastated as people are held captive in their own homes by these draconian over the top laws. The Irish session in the local is almost extinct except in some tourist areas. A whole way of life was rubbished in the rush to Europeanise everything. Laws that suited other European countries with highly developed transport systems cannot suit rural Ireland or the Irish way of life.

Now the Irish people must seek change, we cannot leave things as they are, let's take back our country, we must make our voices heard, we must vote out all sitting members of the Dail and put in all new faces regardless of party. It will shake the hell out of them. We need real change, it's no use just changing parties for Government, we must send a new group of people there and all old faces must go. They are responsible, they are all part of the system that watched over the disastrous policies. .

They say that history repeats itself and if you read Irish history you would know that the so called Famine in Ireland almost wiped out all the old Irish customs because of the devastation, the starvation, disease, death and emigration. The aftermath of these catastrophic years brought despondency which obliterated almost all things Irish, the language, the music, the folk lore and a whole way of life. The succeeding generations rushed to anglicise [as they have done here in the past decades], discarding everything of value in Ireland in favour of an imported culture. A snobbery entered the hearts and minds of the Irish who embraced English ways and customs and all things Irish became second rate and repugnant to them. It took generations of our people to regenerate an interest in our music, language, dance and traditions until once again the Irish saw the beauty in their own music and song. Now I believe we have learned little from history because it keeps repeating and once again our ballads, songs, music and traditions are given little support while the imports are given preference and priority. I put my faith in the young generation who I believe will embrace the traditions and values of their country and are proud of the land that past generations have fought and died for, and the traditions that they cherished for centuries.

 
This coming year sees the celebration of the 50th anniversary of the founding of the group that is known as The Wolfe Tones! Little did I think that, after all these years later, we would be still performing and singing the songs and stories of Ireland. It's been a remarkable journey, a roller-coaster ride of ups and downs, of sadness and joy, of frustration and success but what a ride it has been!
There were many times over the years when I felt like throwing in the towel but persevered and continued on with even more enthusiasm than ever. There were many knockers and begrudgers but to dispute all the negatives, we battled on. It was not for my ego, it was because I wanted to let the world know the history and story of Ireland. I have written over 120 songs for the Tones that have documented the story of Ireland and its diaspora over the years of my existence, all the events that have affected me. Songs of events such as emigration, love, laughter and humour. I have cried, laughed, been sad, happy and cheered with the events that passed us by on the journey through life. What an experience it has been and I must say a privilege to have been able to make a living out of something that I have loved and enjoyed.
Back in 1963, I could have only dreamed of the career we have had, that has spanned over 49 years and we will be celebrating 50 years of The Wolfe Tones come next November. We have sold millions of records - 8 track, vinyl, tapes, CD's and now a new format opened up by the Internet, the world of digital downloads. How things have changed since the early days in 1963-64.
Our first record was released in 1964 on Fontana Records, a label associated with Phillips, they had groups like Wayne Fontana and the Mindbenders, The Pretty Things, Dave Dee Dozy Becky Mick and Tich, The Spinners and of course, The Wolfe Tones. It was not long before we became one of their biggest sellers, our first reclease sold over a quarter of a million records, a huge seller in those days. So they gave us a contract for another 3 albums! Television and radio followed and it wasn't long before we became a household name and a favourite among the people and the emigrants of Ireland.
We travelled several times around the world, played in many different countries, many great festivals and all the great concert halls, having many wonderful experiences. I do hope the we brought happiness, joy and pride to many people across the world.
Well, unfortunately, it is not possible to go on forever and, as we get older, the strain of touring gets very, very tiring. We have therefore agreed that we will continue touring for a full year from the anniversary of our founding in November this year and end touring following completion of our 50th Anniversary World Tour in late 2014. We will only be available for special events thereafter.
Of course, we would wish to be around for the 100th Anniversary of the Easter Rising and, if God spares us till then, I would be proud to be part of the remembrance of that great and historic event. Unlike other groups and performers, we have sung many songs about the men, women and events surrounding the 1916 rising, we have cherished their memory throughout our career so who better to tell their story in 2016 than The Wolfe Tones. There will be lots of bandwagoners who will be there to cash in on the occasion, lots of west Brits to degrade and undermine their memory, so hopefully we can be healthy enough to counteract their rantings, what country has better heroes than the men of 16!
We are delighted to let you know that we have a new song out on download for the Fighting Irish of Notre Dame, it's called "Lets Go Irish" - the story and history of the great college football Club. I must acknowledge Gerry Meskill who is co-writer of the lyrics, without whom this project would not be possible. He is a past graduate of the college and his enthusiasm and knowledge of the history of the club was indispensable. The story of the club is the story of the Irish in America, the anti Catholic, anti Irish factions like the no nothings who refused to give acceptance to the Irish with the war cry 'No Irish Need Apply'. Despite this uphill battle, the fighting Irish have risen to the top of College football. Have a look on Youtube, I think you'll love it. You can download it in full sound quality from iTunes and all of the other major digital download platforms, it's only 99c, show all the begrudgers that we fight until the end - "Lets Go Irish!"
Brian Warfield January 2012