If you have another player playing along with you, say for example a guitar player who wanted to play the chords these are the one's to play.
G D7 G
Happy Birthday to you, Happy birthday to you
G C G D7 G
Happy birthday dear Patrick, happy birthday to you.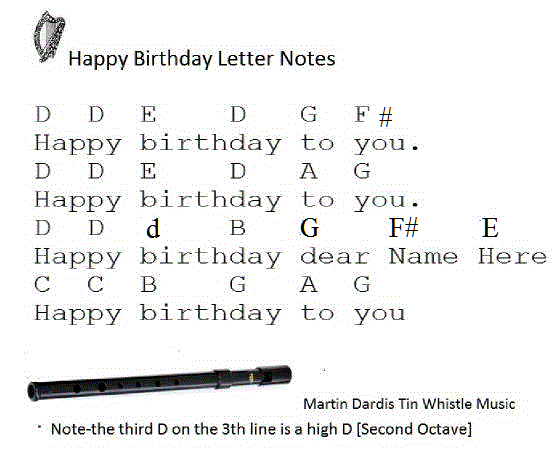 The one above is the easy version which has the basic notes only. The one below is in the key of C Major and goes much higher that the other one.