[A]O flower of Scotland
When will we[E] see
Your like a[A]gain
That[D] fought and[A] died for
Your[E] wee bit hill and[A] glen
[D]And stood a[A]gainst him
Proud Edward's[D] army
And[A] sent him homeward
Tae[E] think a[A]gain
The hills are bare now
And autumn leaves lie thick and still
O'er land that is lost now
Which those so dearly held
And stood against him
Proud Edward's army
And sent him homeward
Tae think again
Those days are passed now
And in the past they must remain
But we can still rise now
And be the nation again
That stood against him
Proud Edward's army
And sent him homeward
Tae think again
Repeat Chorus As Many Times As You Want
Key Of D
[D]O flower of Scotland
When will we[A] see
Your like a[D]gain
That[G] fought and[D] died for
Your[A] wee bit hill and[D] glen
[G]And stood a[D]gainst him
Proud Edward's[G] army
And[D] sent him homeward
Tae[A] think a[D]gain

Key Of G
[G]O flower of Scotland
When will we[D] see
Your like a[G]gain
That[C] fought and[G] died for
Your[D] wee bit hill and[G] glen
[C]And stood a[G]gainst him
Proud Edward's[C] army
And[G] sent him homeward
Tae[D] think a[G]gain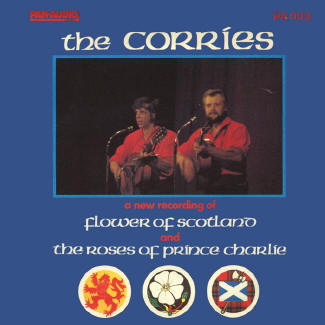 Flower of Scotland —
Since The Corries first performed this song it has steadily
grown in popularity until now it is cited as a possible
National Anthem for a Scotland re-awakening to its national
identity. Is it any wonder, when we hear the emotive power
of the words and tune, reminding us of the carnage of Flodden a
nd the ensuing centuries of repression and domination.
These days must certainly remain in the past, but should the
spirit that caused them be forgotten; should we forget that
we are still a nation by right?