The youtube video is by Jean who is playing basically the same notes as the piece of music above the video. Jean uses ''Fillers'' between verses, such as after ''And It's No Nay Never'' , this ads a lot to the tune and makes it more interesting to play. Play it your own way but keep the structure of the tune intact. Here are the notes that Jean is playing and should help you.
D D E D C A F F E F G F G A F A G E C A F E D D (bis)
C D E E E C A (A B C D) F F F E F F G A F D C B A A F E D (bis)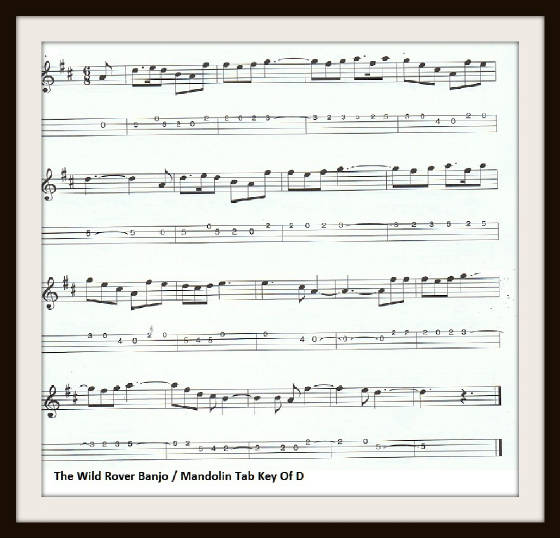 The banjo / mandolin tab above is usually played in the 3/4 timing. Try it in the 6/8 as it would be great practice for you when playing the jigs. It's in the key of D and played on the A and E strings only.